A Night In Paris
Friday, May 5th
Movie–10:00 pm–Apollo Theater
Pre-Prom movie at 10:00 pm at the Apollo.

Guardians of the Galaxy Vol. 2

$6.75 includes a med drink and med popcorn.  Paid for by the Parent Prom Committee.

We have to pay for all that sign up no matter how many show up. If not going, please don't sign up.  

If you are going, get your ticket in the LRC when you pick up your Prom ticket.  REMEMBER – DO NOT LOSE YOUR TICKET or you will NOT be able to enter the movie theater!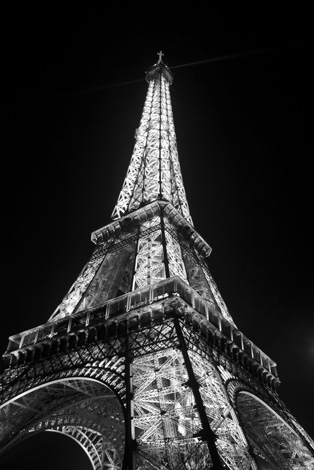 Saturday, May 6th
Prom Premiere–4:30–6:30 pm–Prouty Gym
Park in the student lot. Enter through the north, Tiger Eyes doors and go to the cafeteria to line up. Follow these arrival times for line-up:

Ticket #s 1-25 arrive by 4:00

Ticket #s 25-50 arrive by 4:15

Ticket #s 50-71 arrive by 4:30

Spectators are to enter through northwest school doors and proceed to Prouty Gym.

Mrs. Grove will be taking pictures during premiere; you will get 2 free photos. NO other professional pictures will be offered.
Dinner and Dance–6:30–11:00 pm–Chapel Hill Golf Course
You may check-in at Chapel Hill starting at 5:45pm. No admittance after 9:00pm.

No admittance without prom tickets. Tickets should be picked-up in the LRC.

Students MUST have non-broken PHS ID to enter. Non-PHS students must have a picture ID.

Drivers MUST use valet parking. An adult will ride with you if you park your own car. Car keys will be turned in upon entry to Chapel Hill and returned when you leave for the night.

No one may exit the building unless you are leaving for the night.

We will do our best to honor seating requests. There will be assigned seating, and you will be escorted to your table upon arrival.

You'll get two drink tickets. Please bring money for additional drinks.
Post-Prom–11:00 pm–1:30 am–Bureau County Fairgrounds
BRING SOCKS, BRING SOCKS, BRING SOCKS!  You need socks to skate.

$10 per student who did not purchase a Prom Ticket. Otherwise, it's included in the prom ticket.

Use the south entrance at the fairgrounds on Peru St. You will be directed where to park.

No entrance after midnight. If you choose to leave, you CANNOT re-enter.