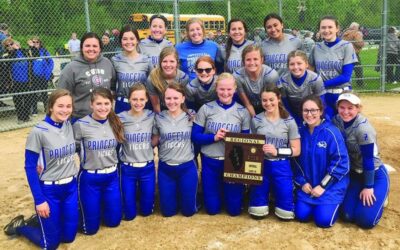 Article Courtesy BCR — The Princeton Tigresses made history Monday, defeating Erie-Prophetstown 4-3 to capture the Alleman 2A softball regional championship. The regional title is the first for the PHS program which started in 1992. "Princeton's been waiting for that...
The 2019 Princeton Football Camp information can be found by downloading this form. All money and applications need to be received by July 1st to secure a spot and clothing. Please fill out the form and insurance waiver on back and send with your payment.
Princeton High School senior Julia Hochstatter has signed to play tennis at Dominican University in River Forest. She was joined at her signing by her grandmother, Linda Tocarchick (front, left), and mother, Andrea Hochstatter (front, right); and (back row, from left)...
Softball Diamond (Little Siberia)
Softball Diamond
Football/Soccer Practice Field
Bryant Field
Football / Soccer Game Field, Track