The Princeton High School drama department is excited to announce their upcoming production of the sci-fi smash musical "Little Shop of Horrors" on Friday, March 31, and Saturday, April 1, at 7:00 pm at Sally Skinner Council Auditorium. With book and lyrics by Howard Ashman, and music by Alan Menken (the team also behind Disney's "The Little Mermaid), "Little Shop of Horros" is a comedic horror-rock musical that tells the story of a hapless florist shop worker who raises a plant that feeds on human blood and flesh and is based on the 1960 film by Roger Corman, screenplay by Charles Griffith, and inspiring a screen version of the musical, directed by Frank Oz, in 1986.
The PHS cast features Brayden Schwartz (junior) as Seymour, Emma Frost (senior) as Audrey, and Brennan Roden (junior) as Orin Scrivello, DDS (Audrey's abusive dentist boyfriend). In supporting roles are Cameron Adkisson (junior), Addison Compton(sophomore), and Jordan VandeVenter (sophomore) as the Urchins (street kids and Greek chorus), Phillip Goodale (sophomore) as Mushnik (the florist), and Mark Kirkpatrick (junior) as the Voice of Audrey II (the plant). Members of the ensemble are Angela Frost (freshman), Kimberly Imsland (sophomore), Anna Lanier (sophomore), Kit Lawrence (sophomore), Bianka Nickelsen (freshman), Uriah Pearson (junior), and Elin Workman (freshman. The show is directed by Sara Compton, with choreography by Lindsay Philhower/Main Street Dance Academy. Ron McCutchan is the music director, and Steven Olson will be conducting the live pit band.
Tickets may be purchased for $10 at the door. Don't miss this exciting opportunity to see the students of Princeton High School showcase their talent in this iconic production.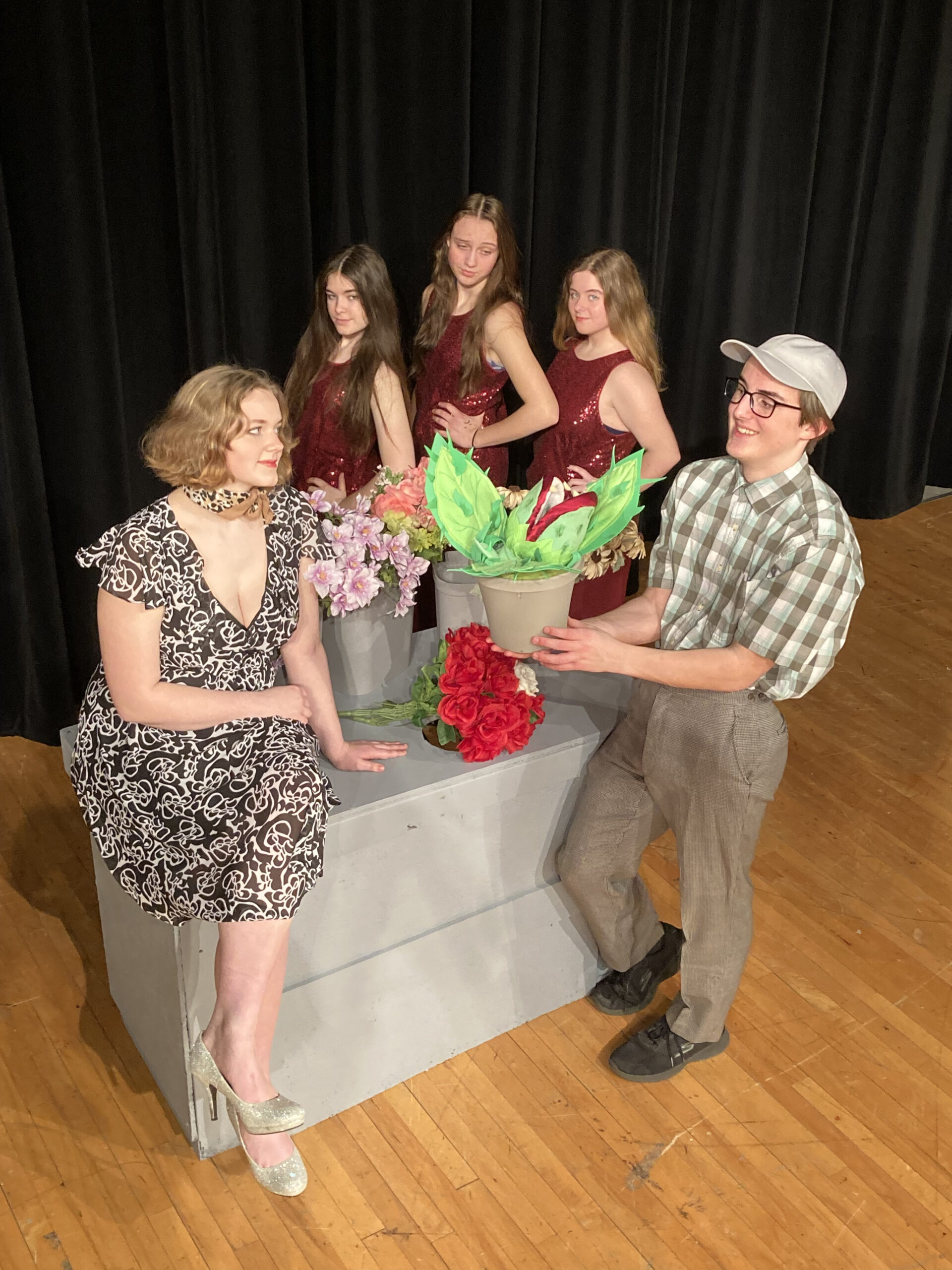 Emma Frost (Audrey), Brayden Schwartz (Seymour), Addison Compton, Jordan VandeVenter, Cameron Adkisson (Crystal, Chiffon, and Ronnette—the Urchins) from the cast of PHS's spring musical Little Shop of Horrors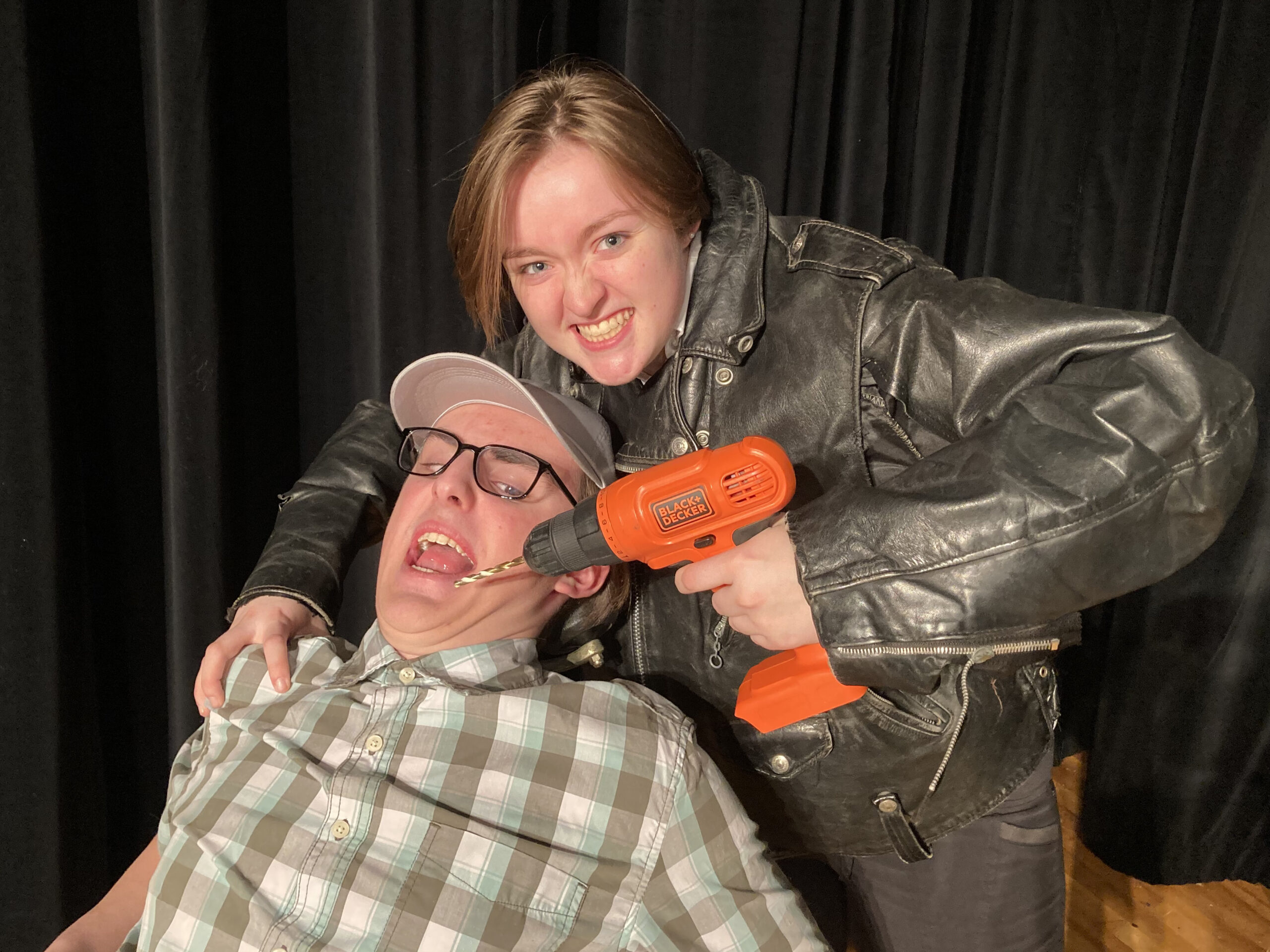 Brennan "Bird" Roden (Orin Scrivello DDS) ensures Brayden Schwartz (Seymour) receives proper dental care, with a extra dose of pain!