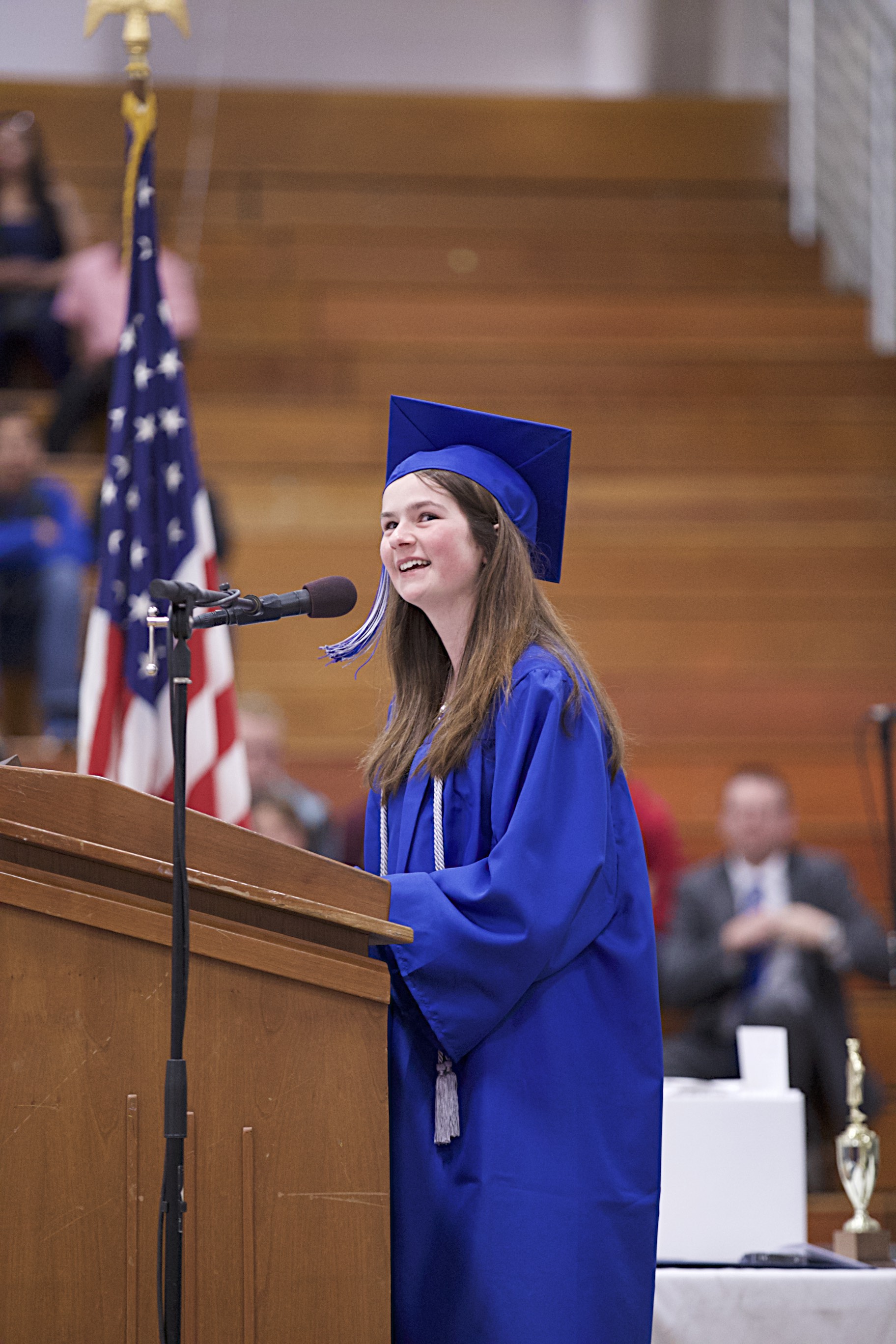 Congratulations again to Valedictorian, Ashley March (pictured left) and Salutatorian, Anna Zehr (right)!
As much as we try, we know our PHS Yearbook is never quite perfect…but this mistake was a big one!
Our apologies to Ashley March and Anna Zehr's families.  We are so proud of Ashley and Anna's many accomplishments and apologize for our misrepresentation (p. 135).  Congratulations ladies!  We know you both have bright futures ahead of you!