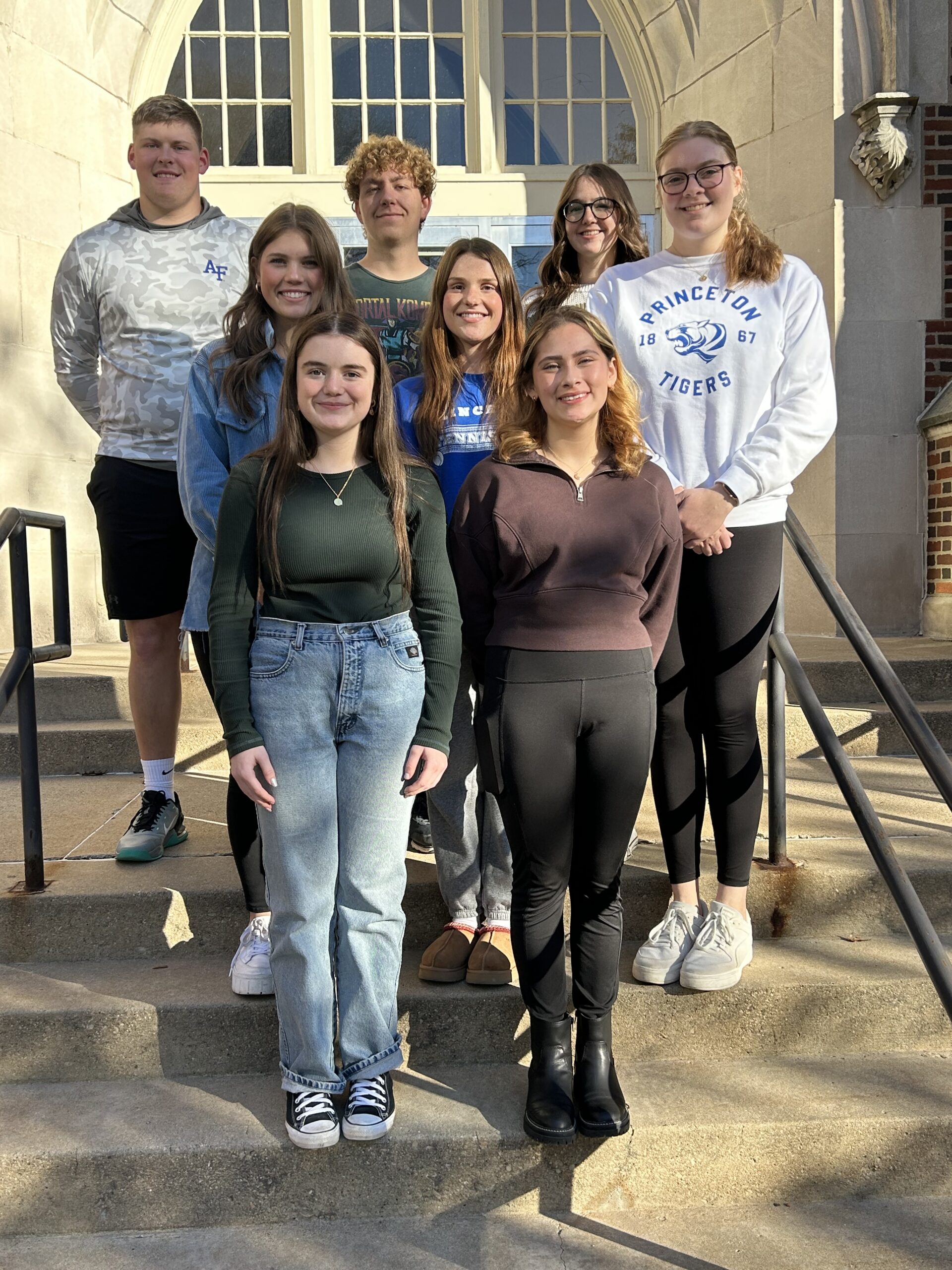 First row (from left)- Ellie Welte, Jadah Shipley, 
Second row (from left)- Abigail Brown, Caitlin Meyer, Morgan Foes
Third row (from left)- Bennett Williams, Michael Smith, Morgan Bartkiewicz
Princeton High School's Principal, Andy Berlinski  is pleased to announce that eight students from the graduating class of 2024 have been designated as Illinois State Scholars.  "Congratulations to all of this year's recipients from Princeton High School. This designation is an indication of each individual's scholastic achievement and hard work. This designation is well deserved by each."
The designated Princeton High School state scholars are: Morgan Bartkiewicz, daughter of Emily Stevensen and Christopher Bartkiewicz; Abigail Brown, daughter of Brett Brown and Jill Lundeen; Morgan Foes, daughter of Dan and Bridget Foes; Caitlin Meyer, daughter of Eric and Heather Meyer; Jadah Shipley, daughter of Kim Kuehl and Nathan Shipley; Michael Smith, son of Kelly Smith and Brandon Smith; Ellie Welte, daughter of Brooke and Mike Welte; and Bennett Williams, son of Cheryle and Mark Williams. 
The Illinois Student Assistance Commission (ISAC), the state's college access and financial aid agency, presents this prestigious recognition of academic achievement to exceptional Illinois high school students annually.