Princeton Tiger Athletic Booster Club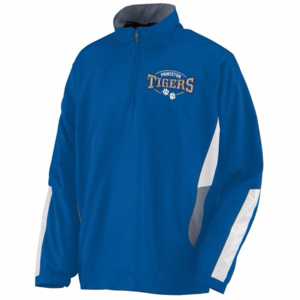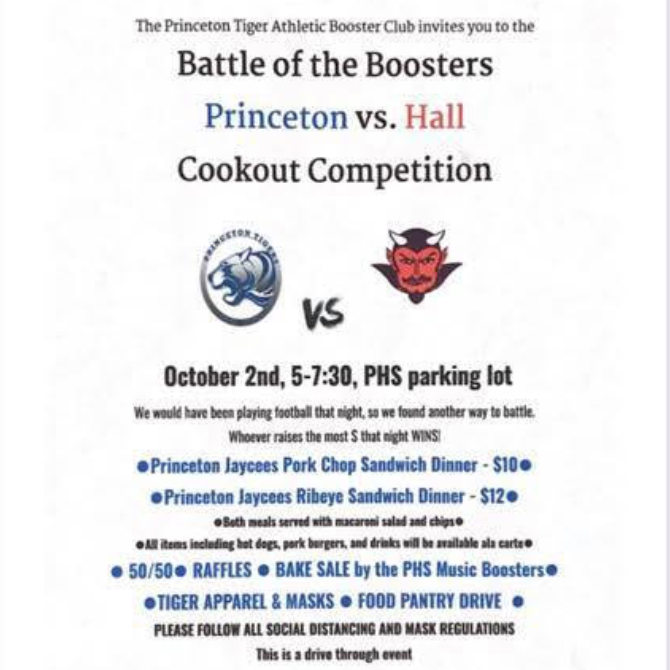 We Need You!
Interested in joining the team!? 
Our Mission Statement
The Princeton Tiger Athletic Booster Club is a group of parents, coaches, school administrators and community members whose mission is to enrich the Princeton High School athletic program by providing financial support for Princeton High School athletic programs. Our Athletic Booster Club is 501C3 compliant (tax exempt status) and is most appreciative of any and all financial donations! The Princeton Tiger Athletic Booster Club was established as a support to encourage parent participation, recognize the endeavors and achievements of teams and individual athletes, to raise funds through numerous fundraisers and to enhance and expand the athletic programs that are available to each student at Princeton High School. The Princeton Tiger Athletic Booster Club believes strongly that parent involvement, during the high school years, can be a key to the success of the individual student. This involvement consists of both volunteers and the financial support required to foster the development of our student athletes and to maintain a high quality athletic program. The Princeton Tiger Athletic Booster Club donates $40,000 – $50,000 annually to the nineteen PHS Athletic teams, purchasing new uniforms and equipment, to enhance each athlete and athletic team. Money is raised through membership drives, apparel sales, and numerous fundraising activities throughout the year. We are dedicated to the continued support of our student athletes, Athletic Director, coaching staff, and the athletic programs. In addition to financial support, the Princeton Tiger Athletic Booster Club recognizes that participation in high school athletics benefits everyone and promotes opportunities to build and strengthen relationships among all involved: the student body, coaching and teaching staff, parents, and the community. The athletic program is an extension of the classroom and teaches lifelong lessons! All members of the Princeton community are invited and encouraged to become part of the Booster Club and our activities.
Revised 4/4/16
Kari Cain
Vice President / Public Relations