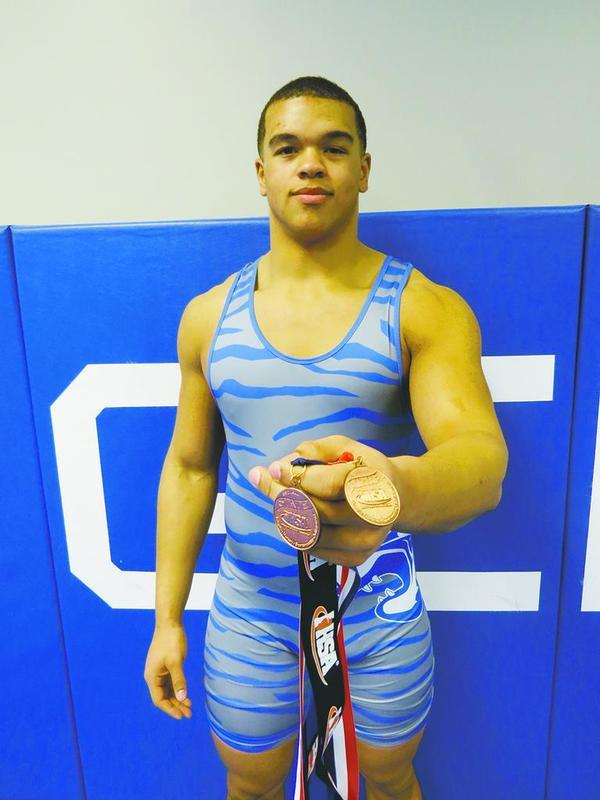 NewsTribune Wrestler of the Year
PRINCETON — Whether Chase Tatum is stepping onto a football field or a wrestling mat or into a classroom, he's motivated by all the people who have supported him.
Princeton wrestling coach Steve Amy has taken him to early morning workouts, brought him to offseason tournaments since he was in middle school and is a "father figure" to him.
His mother, Willona Tatum, who moved the family from Chicago to Princeton when Chase was in grade school, has stressed the importance of academics and has been there to root on her son through his athletic endeavors, even though occasionally, "she doesn't know what she is cheering about." Read more here NewsTrib
The Final Chase Bcrnews.com
PRINCETON — Princeton High School coach Steve Amy was umpiring a Little League baseball game a few years back and saw a kid he didn't know, but knew he had to get him into wrestling.
Amy put one of his Tiger Town Tanglers, Peyton Hammerich, on the task to get his friend on the wrestling meets soon.
The rest is history.
That kid, Chase Tatum, became just the sixth Princeton High School wrestler to medal twice at state, the first in 11 years, by finishing third place for the second straight year this season. Read more here BCRnews